Are you still troubled by blackheads?
Blackheads can be said to be malignant tumors on our skin. They take root in our pores and make the pores bigger and bigger. It can neither prevent it from growing, nor can it be completely eradicated. The only thing we can do is to clean it regularly.
There won't be any fairies squeezing blackheads with their hands foolishly, there have been such artifacts as Heitouyi for a long time. It is clean and hygienic, and does not give blackheads a chance to react. This Dollfus blackhead meter is highly recommended. The blackhead removal effect is superb, and it does not make the pores enlarged.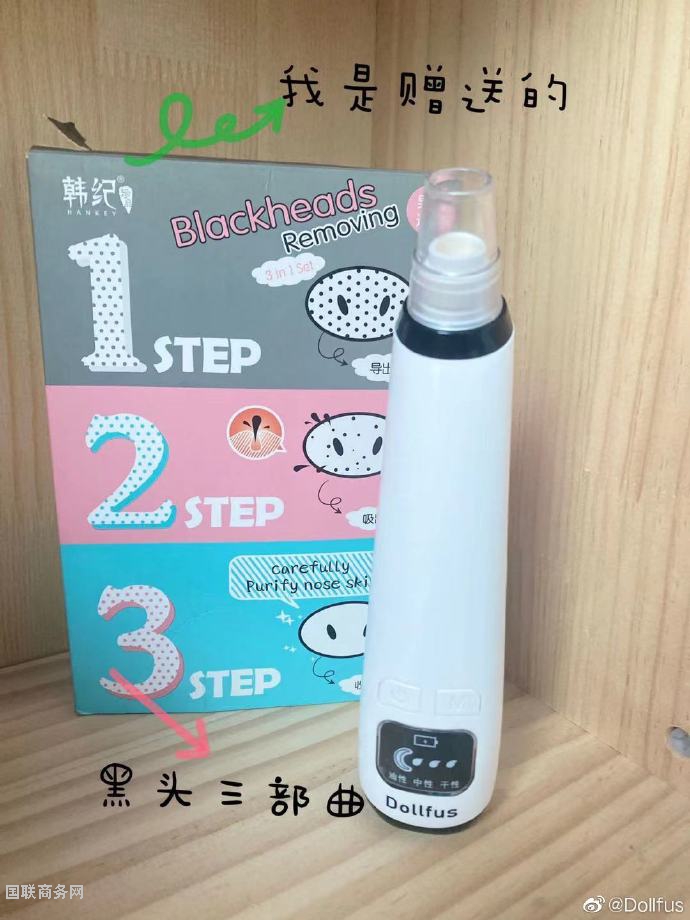 1⃣️Remove the make-up on the face and clean the face with facial cleanser.
2⃣️Use a hot towel to compress the face for five minutes to open the pores
3⃣️Apply the blackhead derivation liquid to the place where you need to remove the blackhead for five minutes to soften the blackhead
4⃣️The blackhead instrument cleans the nose from top to bottom for 3 to 5 minutes
5⃣️After cleansing the face again with clean water, use the third step pore essence water to wet the cleaned area for five to ten minutes to shrink the pores.

It is very simple that our blackheads are completely cleaned, and the consolidation and cleaning once or twice a week makes the blackheads nowhere to hide.